Introducing The 2023 Buick Enclave
Introducing the 2023 Enclave, a premium SUV that combines sophistication, versatility, and cutting-edge technology. The Enclave enhances your driving experience with elegant design, sculpted profile, and attention to detail. Step inside the spacious, refined cabin, where comfort and convenience await you and your passengers. With advanced safety features, innovative connectivity options, and powerful performance capabilities, the Enclave is ready to embark on any journey, making each moment on the road truly exceptional. Experience the luxury and refinement of the 2023 Buick Enclave, where style meets capability in perfect harmony in a refined driving experience.

Exterior

The 2023 Enclave invites you with a beautifully crafted design, distinct character lines, and numerous High-Tech fe...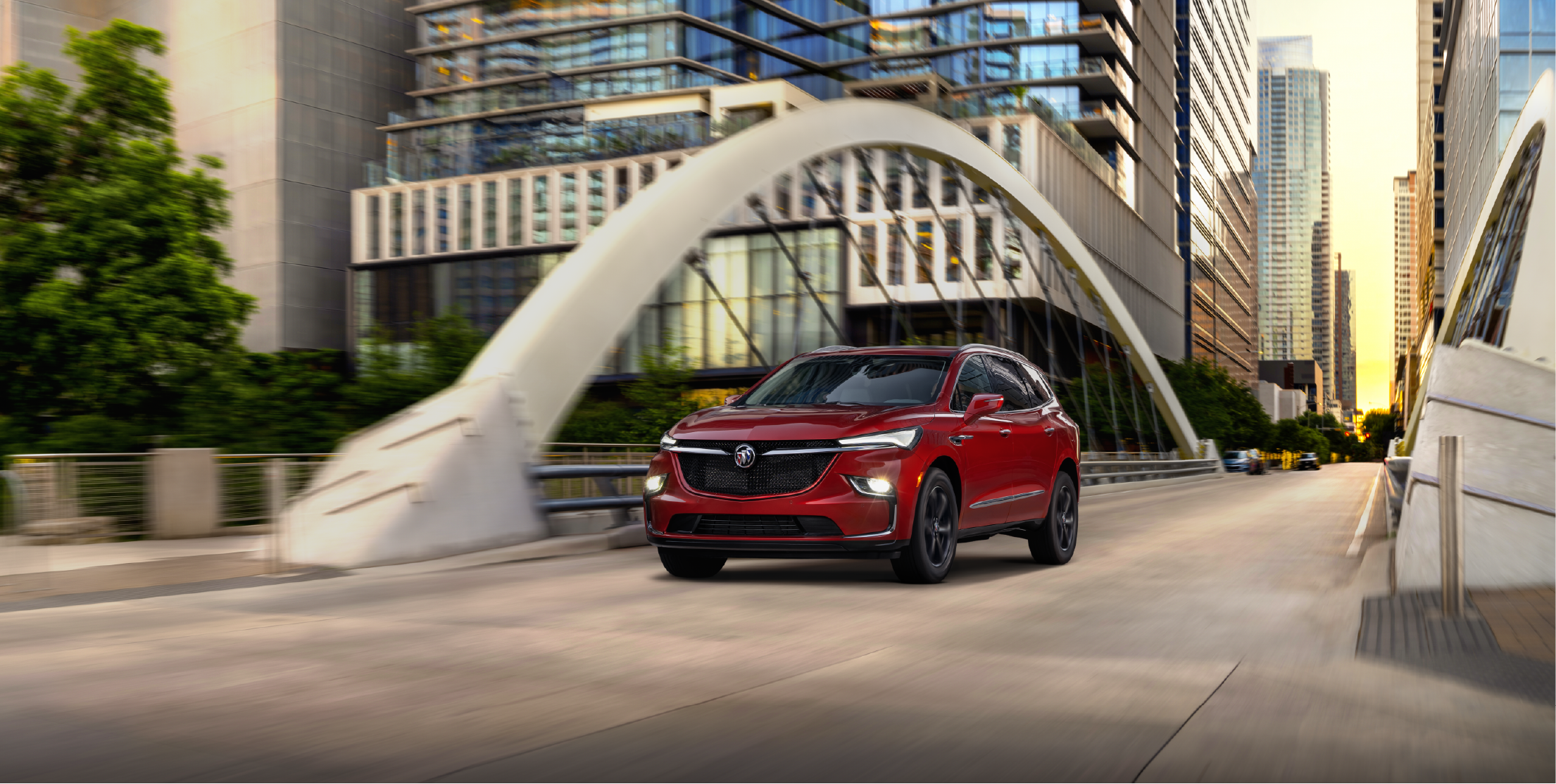 Everything You Need to Know About Winterizing Your Car
The winter months are hard on cars. Cold temperatures, dirt, and road-salt residue can all cause a wide variety of issues ranging from cosmetic to functional. Winterizing your car is a great way to protect it against many of these, provided you go about it the right way.
Why Is Winterizing Your Car Important?

There are several reasons to winterize your car. One is that it can prevent damage that results from cold-weather exposure. Road-salt runoff can cause corrosion in the engine bay, as well as under the chassis-which means that any exposed metal parts are subject to rust and pitting. In addition, if your vehicle isn't driven as often it can suffer from reduced lubrication which, over time, can cause damage to the engine.
Similarly, low temperatures make for challenging operating conditions...
Benefits of Business Elite
Oftentimes as a business owner, you'll need to have a fleet of vehicles. This could be for a number of reasons. The service you may be providing could be directly related to vehicles. Or, you might need them for your employees' usage. If you've got a new business, you'll need to save as much as you can to break even. This is where the Business Elite fleet programs come in handy.
They're useful because o the following:
Service Benefits
What does the usual vehicle purchase offer apart from the vehicle? Not much apart from the regular and powertrain warranties. But buying a Business Elite fleet of vehicles puts you in a different seat altogether. This is because you are indirectly partnering up with the manufacturer.
Customer service is key and you get a lot of it with our Business El...
Guide to Buying a New Car in 2021

Buying a new car can be one of the most notable moments in your life and although the process may seem complex and difficult it is worth the time. To make things simpler, we have prepared a list of 5 easy steps which you need to take to buy your new car without any hassle.

The first step is to figure out what your budget is and how much you can afford to spend on a new car. Unless you are paying for your car in cash, you need to consider multiple factors such as, the down payment amount, monthly payments, credit score, and how much budget you need for tax and registration. To simplify this method, it is advised to get a pre-qualified loan to know how much you can pay and the loan term as well. Here is a link to our pre-qualification form where you can easily find out what you qualify for.

Wh...
Why lease a vehicle?
Buying or leasing, it's an age-old debate and is probably one of the most controversial topics frequently discussed in automotive and financial circles. "You Need To Buy! It's the only sensible choice" or "Only Idiots would buy a vehicle, leasing it is the way to go!" are probably phrases you've heard in your life. It's unfortunate that people are so polarized over leasing or buying a vehicle when the truth is a little more complex than that.
For some people, leasing or buying is strictly a matter of money. For others, it's more about their connection to their vehicle. Either way, you will be in this vehicle for potentially years, so it's essential to take some time to make sure you pick the option that is right for you.


Leasing a vehicle is essentially renting it ...
5 Kansas City Winter Dates
Winter can feel like it's longer than just a season, some love to watch snowflakes lazily drift down from the sky and land on the Kansas City landscape. Others, when they see snow they see hazardous roads and bitterly cold days. At some point, we all need a bit of a pick-me-up to help us finish winter strong. At Cable Dahmer Buick GMC of Kansas City, we thought of some easy winter date ideas around the Kansas City metro area that will help cure your winter blues!
Chicken N Pickle

For this activity, we recommend bringing some friends along! Chicken N Pickle is a unique dining and entertainment experience that started in North Kansas City and is rapidly expanding in the Midwest and Southern states. Enjoy the large indoor/outdoor entertainment complex that hosts eight pickleball courts (f...
Top 5 Winter Car Care Tips and Essentials
Hazardous winter road conditions and the constantly changing midwest winter weather can be nerve-wracking to commute in. Keeping your car prepared for whatever comes your way this winter, will help keep you safe. Here at Cable Dahmer Buick GMC of Kansas City, we thought of 5 car care tips and essentials to keep in your that will help you be prepared to adequately handle the winter roads!
Phone Charger
If you don't already have a phone charger in your car, get one! This could be a literal lifesaver if you get in an accident, stuck in a ditch, or in any other situation where you need to call for help. Cold weather can rapidly drain your phone's battery causing it to power off quicker than normal. To help avoid this, make it a habit to plug your phone into the charger whenever you get in your c...