Buick Envision vs Hyundai tuscon

The main competitor for the 2023 Buick Envision is the Hyundai Tucson, which has a starting price of $25,800 and fewer features than the Envision. However, with a significant price difference between these two cars, you can expect to receive a certain kind of driving experience that may be worth it. The 2023 Buick Envision, with a starting price of $31,500, is the next step in the luxury SUV market. With an innovative interior, state-of-the-art safety system, and fuel-efficient engine options that pack a punch, this vehicle will be a hit among consumers.

Both models offer plenty of technology components and fuel-efficient yet powerful performance. However, customers favor the 2023 Buick Envision over the 2023 Hyundai Tucson because it has more features at a lower price point.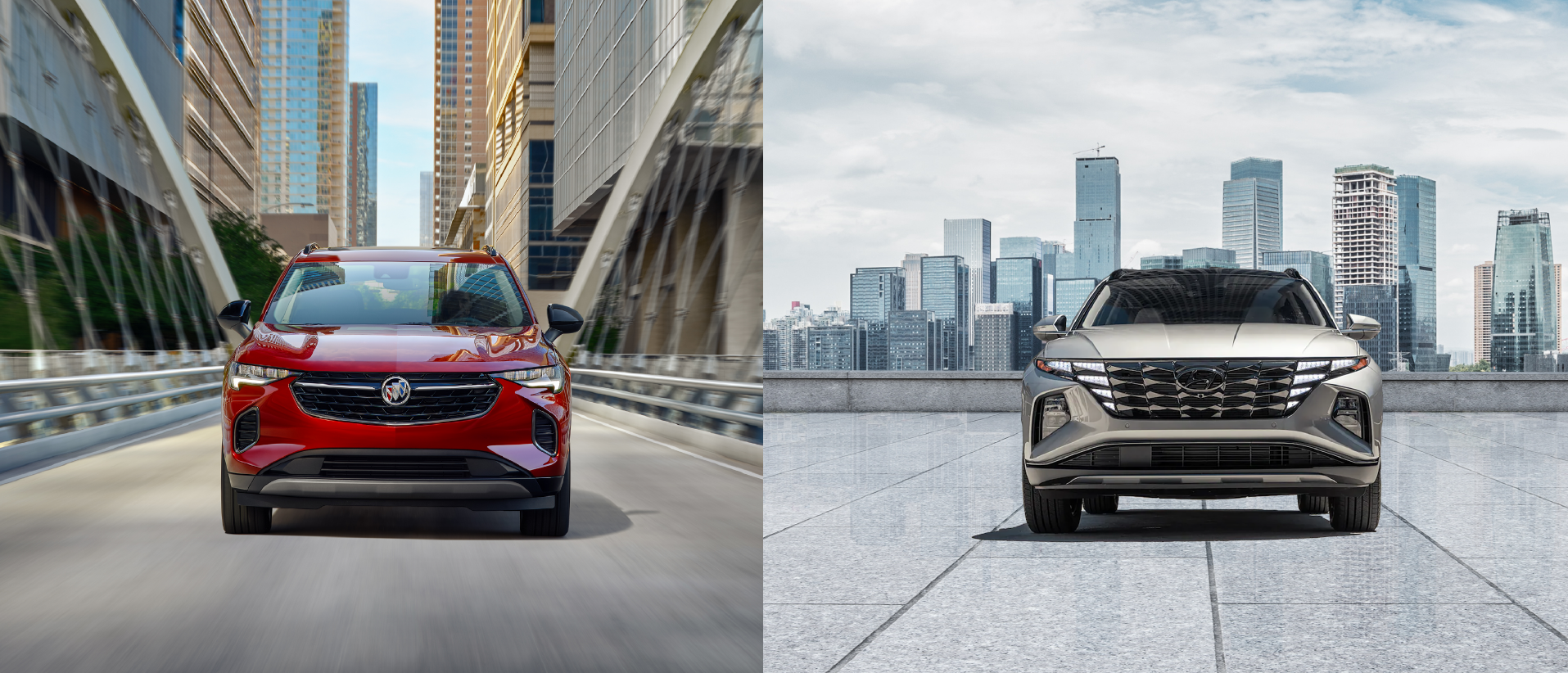 Bold in Performance
The peak performance, absolution of compact luxury, and style. The 2023 Buick Envision is as clear-cut the definition of its name within itself as the luxury compact SUV rooted in its performance and comfort, ready to provoke your emotions into the experience it is within itself.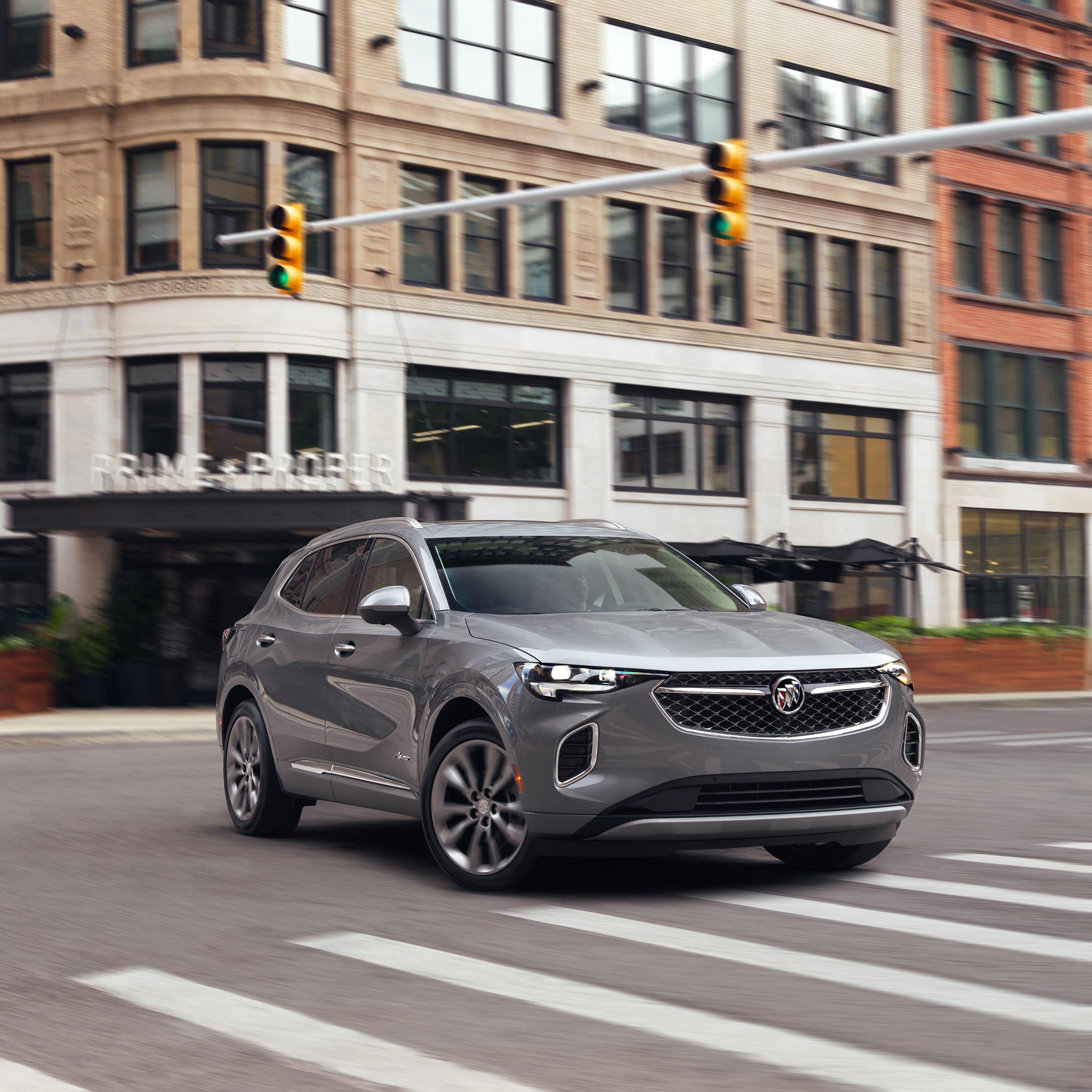 Compact in Luxury
The 2023 Buick Envision cabin features a 10.2-inch Infotainment System with wireless Apple CarPlay and Android Auto, Amazon Alexa compatibility, navigation, Wi-Fi hotspot, Bluetooth connectivity, and seven speakers for an immersive experience.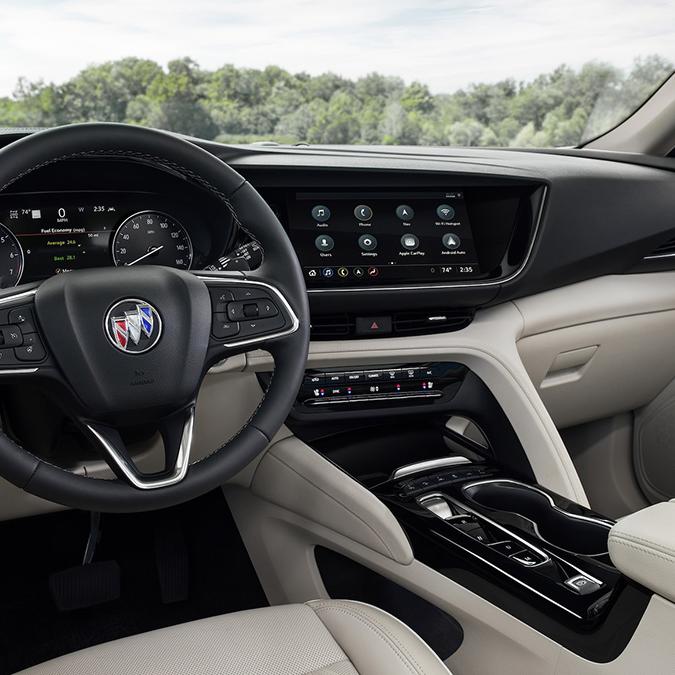 Technology
The Hyundai Tucson's interior has a touch screen that provides navigation, radio, and standard smartphone capability. The Bose Premium Audio System coincides with the touch screen and is a rival against the Buicks sound system.
The MyBuick app allows you to access remote vehicle options and updates to ensure your car is pristine. Furthermore, the interior has top-of-the-line comfort features such as heated and ventilated front seats, dual-zone automatic climate control with advanced air filter technology, and an available premium seat package to enhance your luxury experience. Hyundai benefits in having climate control, heated seats, and a heated steering wheel, but not to the specification extent as the Envision. When reviewing the overall specifications, it is clear that the Hyundai Tucson presents fewer features than other SUVs on the market.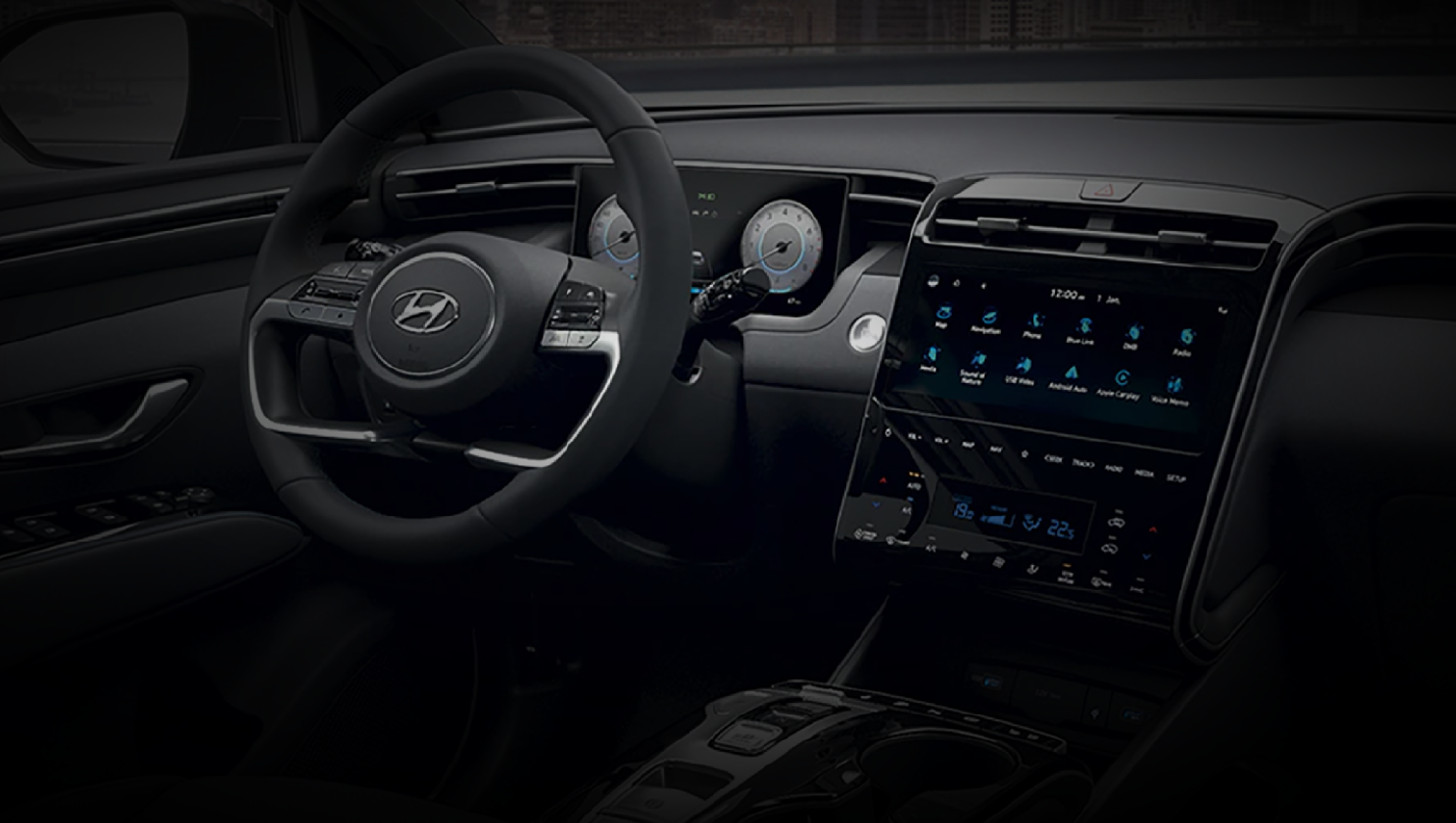 Specifications
The compact SUV segment is incredibly competitive, with several manufacturers vying for the top spot. The Hyundai Tucson and Buick Envision are two popular options, both offering a spacious cabin, modern technology, and an impressive list of safety features. While both vehicles have unique features, comparing their specifications can help potential buyers determine which model best fits their needs. In this comparison, we'll examine the key specifications of the Hyundai Tucson and Buick Envision.

Both SUVs are equipped with safety emergency elements to provide peace of mind on the road. These include cruise control, forward collision assist, driver attention warning, lane-keeping assist, highway driving assist, and lane-following assist. As helpful as these features may seem at first glance, additional accident prevention measures are essential to ensure a safe drive. While the Hyundai Tuscon and the Buick Envision have many similarities, the Envision has them all.

These include automatic emergency braking, lane keep assist with lane departure warning, forward collision alert, front pedestrian braking, following distance indicator, and Intellibeam. Additional features include adaptive cruise control, enhanced automatic parking assist, and automatic braking. The HD rear vision camera comes standard with the vehicle to assist in parking situations and avoid colliding with nearby objects.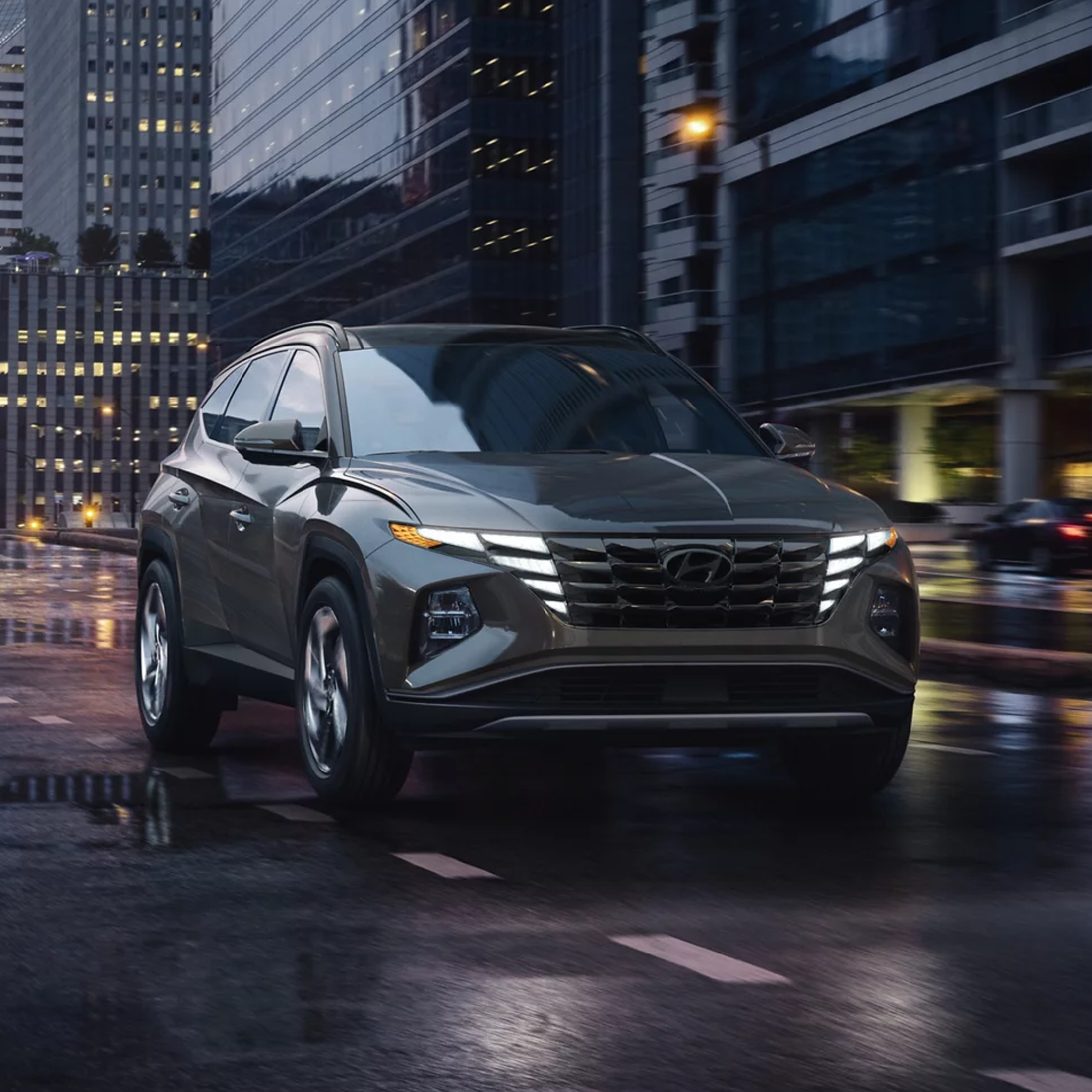 Upon examining the two SUVs, the Buick Envision has the upper hand for engine, fuel capacity, and power. With only one engine option for the Envision, the 2.0L Turbo ECOTEC 4-cylinder engine produces 228 horsepower and receives a combined EPA-estimated 31 MPG. comes with a 187-horsepower inline 4-cylinder engine and a combined EPA estimated 29 MPG. However, due to these two factors, the Tucson is at a disadvantage with regard to power and leaves customers paying more for fuel over time. The Buick Envision has a Macpherson strut front suspension and five-link premium rear suspension to ensure a smoother ride on rugged terrain. It also comes equipped with a drive mode selector that consists of touring, all-wheel drive, sport, and off-road modes for more stability on the road. At the same time, the Hyundai Tucson is built with an 8-speed automatic transmission. It does not feature a drive mode selector like its competitor, which puts its engine and overall performance at risk over time.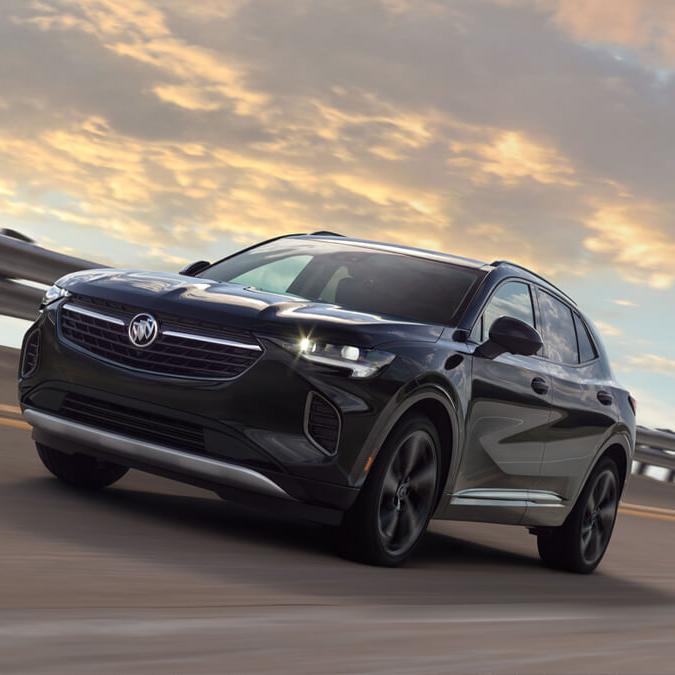 OVerall outcome

The 2023 Buick Envision is an SUV that offers customers plenty of technology features, advanced safety precautions, and a fuel-efficient engine that provides an additional boost during their travels. The vehicle has upscale features and performance enhancements that transform the driving experience. So there's no reason to miss out on what this vehicle offers customers.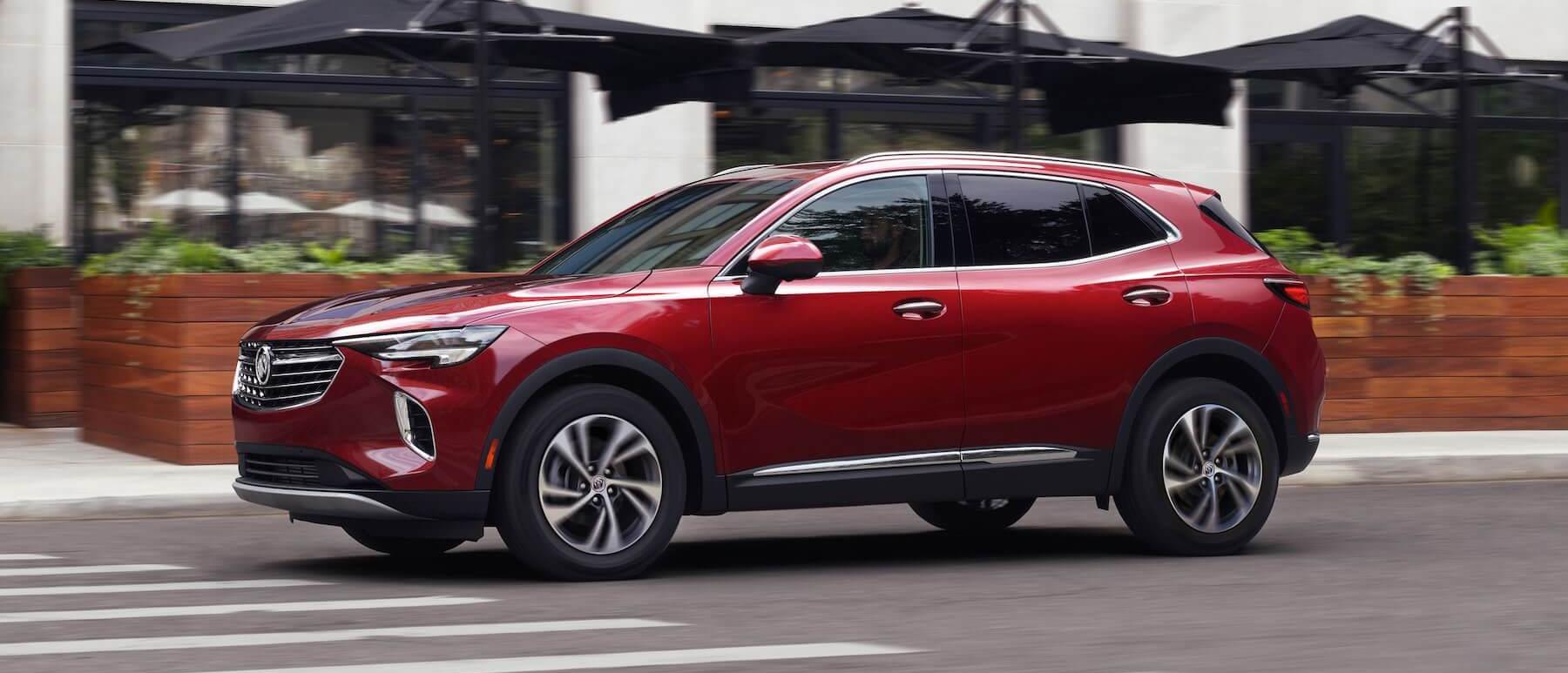 Shop Buick Envisions

At Cable Dahmer Buick GMC of Kansas City, our entire team works together to provide you with the ultimate Buick and GMC shopping experience.
We are here to exceed your expectations, deliver the best service possible, and make car shopping fun again.